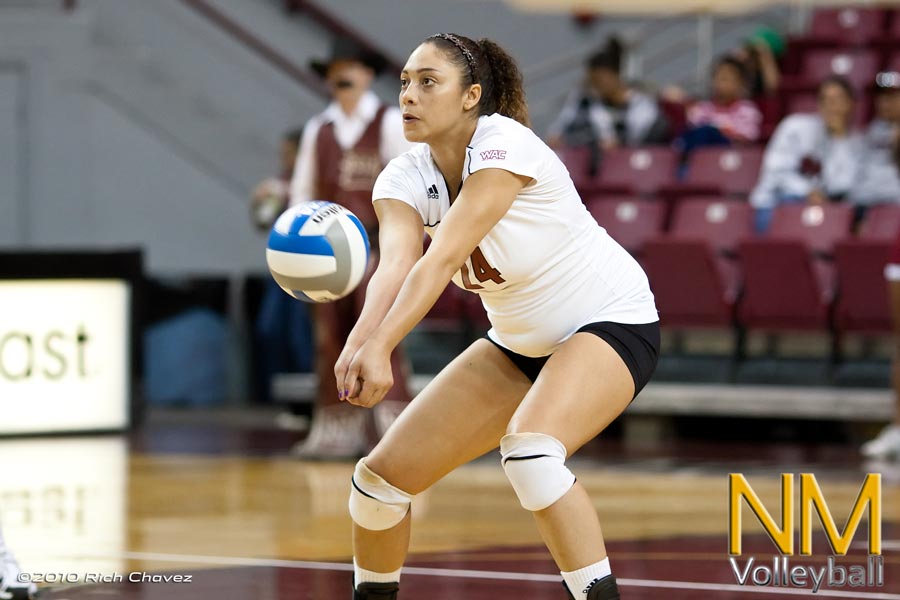 This week: The New Mexico State volleyball team hosts the final home match of the regular season on Senior Night, Wednesday, Nov. 17 at 7:00 p.m. (MT) in the Pan American Center as it takes on Utah State.  NM State sits in second place in the WAC standings while Utah State is in a tie for third place with Idaho at 8-7 with Boise State not far behind at 8-8 in league play.  Call the NM State box office for ticket information at (575) 646-1420 or go to www.NMStateSports.com <http://www.nmstatesports.com/?DB_OEM_ID=1900> for all Aggie information.
Radio Coverage: The match this week will not be aired on the radio. NM State had a total of 15 regular season-matches aired by the Aggie Sports Network on KSNM AM 570 this season.  The matches in the WAC Tournament are tentatively scheduled for to air over the radio waves and the schedule will be released once the bracket is posted. Kyle Doperalski will be giving the play-by-play action, that can be caught from anywhere around the world on the Internet by going to www.NMStateSports.com.  Just click on the live events link to access the coverage.
Television Coverage: With the success NM State volleyball and Aggie Vision have had in recent years, the Aggies played on TV seven times this season, including six matches produced by Aggie Vision and one by ESPNU.  NM State played on TV eight times in 2009 as well, which included the Western Athletic Conference championship on ESPNU.  The 2010 WAC Championship match is scheduled to air on ESPNU once again this season.
The Aggies face Utah on TV this week with Aggie Vision producing the coverage. The match is set for a 7:00 p.m. (MT) start and will be aired live on Comcast throughout the state of New Mexico, while it will be tape delayed on FSN-Arizona and Altitude Sports.  Check you local listings for airtimes.
Live Stats on the Web: Live stats will be available for fans at www.NMStateSports.com at no cost all season long.  Fans can click on the Live Events link at the top of the NMStateSports.com home page to access the live stats.

Twitter/Facebook: Get all the updates of Aggie Athletics on Twitter and Facebook. Get in-game statistics and in-game updates on Twitter @NMStateAggies.  Find out about all Aggie Athletics promotions and events on Facebook @NMSU Athletics.