NMSU head coach pens a letter annually to the fans in a local rag. Here are his thoughts on this year's team and progress so far.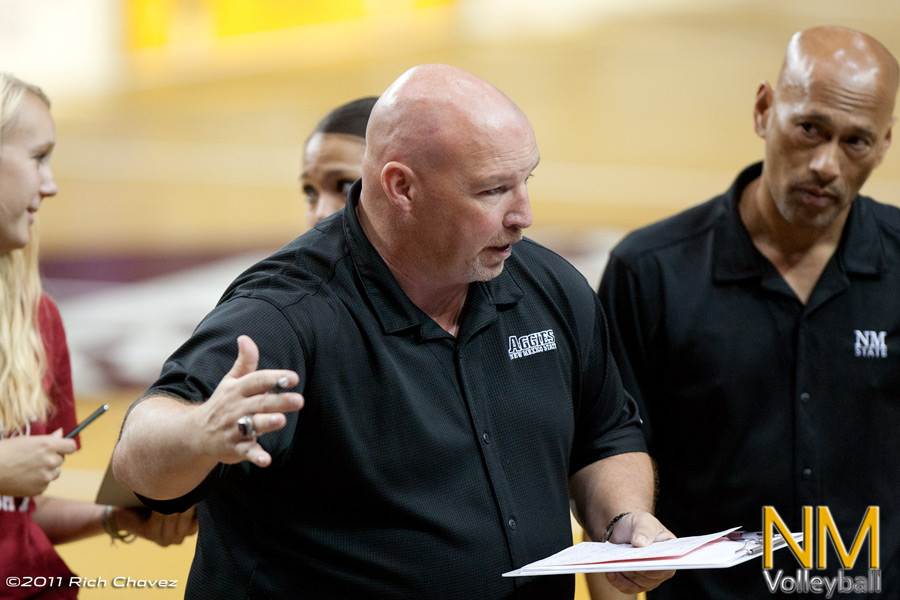 LAS CRUCES – Hi Aggie Fans!
Well, we are a month into the season and what a ride it's been so far. We are fortunate to have five great seniors to help carry us, and they're all good players and great people.
Jennah Devries and Brynja Rodgers give us two really good setters with a lot of experience. It's great to get Brynja back after her redshirt season of a year ago. Now we have the ability to play in the 5-1 or 6-2, and we're very confident in their ability to do well in both systems. There is nothing better than having experience, especially at setter and libero. Kelsi Phillips gives us a great senior libero with a lot of experience as well. Kelsi has a great competitive personality and has become one of the leaders of this team.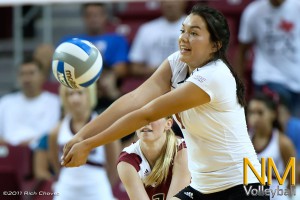 That group of upperclassmen has played well so far and our young players are getting better each time out. We started the season playing fifth-ranked Nebraska, and we had them on the ropes winning the first two games. Unfortunately, Bradley Nash, one of our outstanding young outside hitters, went down with a knee injury early in the third game. She will have surgery this week, and we are hopeful she will be back in time for 2012 spring practice.
It's a terrible loss for our team as she is a very good all-around player and not someone you can replace easily.
We've been experimenting with different lineups and feel comfortable that we can win in any of them. Fortunately, we have a few players that are versatile enough to play multiple positions. Kelsey Brennan, who has been a middle hitter her entire career is playing on the right side some now, and Deirdre Pajares can play the left or right. Hopefully, the improvement of some of our young players will help make up for the loss of Bradley but it will take some time.
The great news is we are currently 9-2 overall with both of our losses coming to great teams in Nebraska and LSU, and we had our chances to win both. We just beat a good and athletic Texas State team at their place, and we head to Big Ten country this weekend and play Northwestern. Later in the season, New Mexico and Colorado State will be coming to the Pan American Center for non-conference matches, and of course, WAC play is drawing near.
This team plays hard and has a really good chemistry about it. We are going to get better each day and contend for a WAC title and NCAA Tournament berth. This team is certainly fun to watch, and we're asking all of you to come out to each and every home match and go crazy cheering us on.
For those of you that don't know this, NM State volleyball has a great group of tailgaters that are outside the Pan Am before every home match. If you haven't been to a volleyball tailgate, everyone is welcome and you have to experience it.
Make sure you come out and support Aggie volleyball. You'll love the environment, the pace of the game, and you'll be helping us reach our goals. Thanks to all of you who do support us and go Aggies.