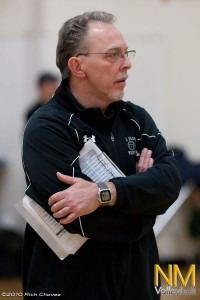 Al Rosen, Gadsden's head coach, will be taking the helm at Centennial High School beginning in May, 2012.
The newest high school in Las Cruces, Centennial's population will include a cross section from each of the other three high schools, but will impact Las Cruces High the most. The high school will begin the 2012-13 season with primarily a freshmen and sophomore population, and compete in Class 4A for two seasons.
This is Rosen's first attempt at building a program from scratch, but given his penchant for winning and coaching skills, expect the program to be force in short time.