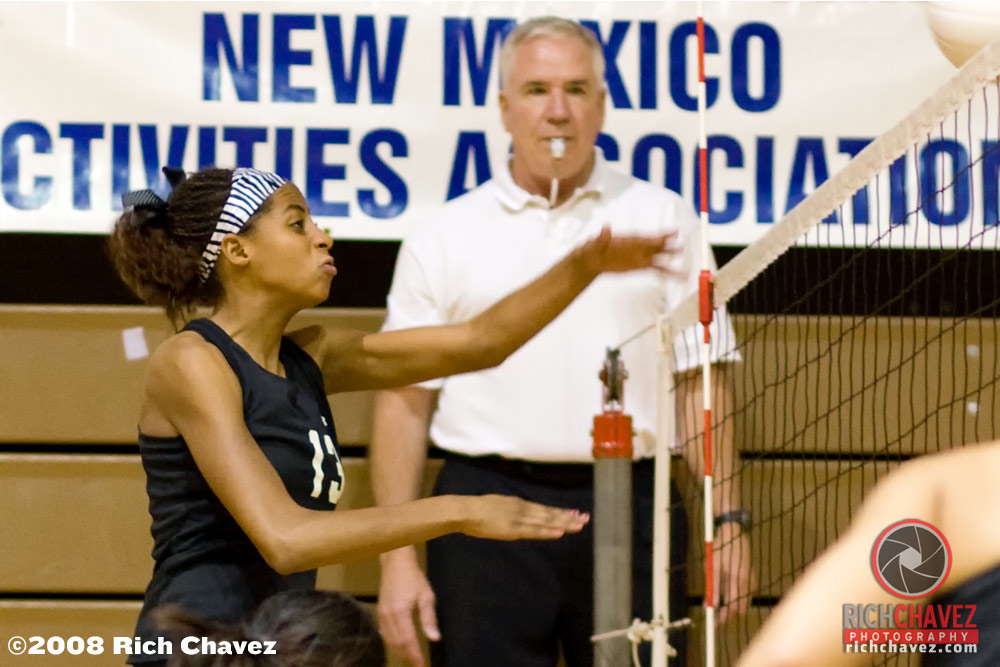 Chantale Riddle is earning accolades before the season even starts, earning MW Preseason Player of the Year honors.
 ALBUQUERQUE, N.M. – Even though it is preseason for the University of New Mexico volleyball team, two-time All-American Chantale Riddle is already bringing in accolades to add to her collection. Riddle has been chosen by the Mountain West conference coaches as the top honor o2014 Preseason Player of the Year which was released Tuesday.
"I feel this is a nice nod for Chantale," said head coach Jeff Nelson. "The other coaches are recognizing her as the premier player in the MW and hopefully that will just add to her confidence. She has looked really good in preseason after having a great summer of volleyball too. Chantale has led the MW the past two season offensively and should add to her numbers this season. Her level of play continues to rise and I am very excited for her senior season."
 In 2013, Riddle was an AVCA Third-Team All-American, AVCA All-Pacific South Region, an All-Mountain West selection and the 2013 New Mexico Female Athlete of the Year. She led the MW with 313 kills (4.17 kills/set) and 357.5 points (4.77/set). In New Mexico all-time history, Riddle is on pace to be the all-time leader in kills. She currently is fifth with 1,182.
Riddle earned the top honor of the conference. Other players that made the All-Mountain West Preseason Team were Adrianna Culbert, Kelsey Snider and Deedra Foss from Colorado State. Elle Brainard from Utah State, Erin Kirby from Wyoming and Allison Davies from UNLV also made the team.
The Lobos kick off their season on Friday, August 29, hosting the Lobo Classic. They will play Seattle U at 1:30 p.m. and No. 2 ranked Texas at 7:30 p.m. Tickets are available at www.GoLobos.com or by calling 925-LOBO.
 2014 ALL-MOUNTAIN WEST PRESEASON WOMEN'S VOLLEYBALL TEAM
Player                                     Cl.           Pos.      Team
Adrianna Culbert                     Jr.            OPP      Colorado State
Kelsey Snider                          Sr.            MB        Colorado State
Chantale Riddle                      Sr.            OPP      New Mexico
Elle Brainard                            Jr.            OPP      Utah State
Erin Kirby                                 Sr.            MB        Wyoming
Setter:  Deedra Foss              Sr.             S           Colorado State
Libero:  Allison Davies            Sr.             L           UNLV
Preseason Player of the Year:  Chantale Riddle, New Mexico