Centennial wins Jane Leupold Sweet 16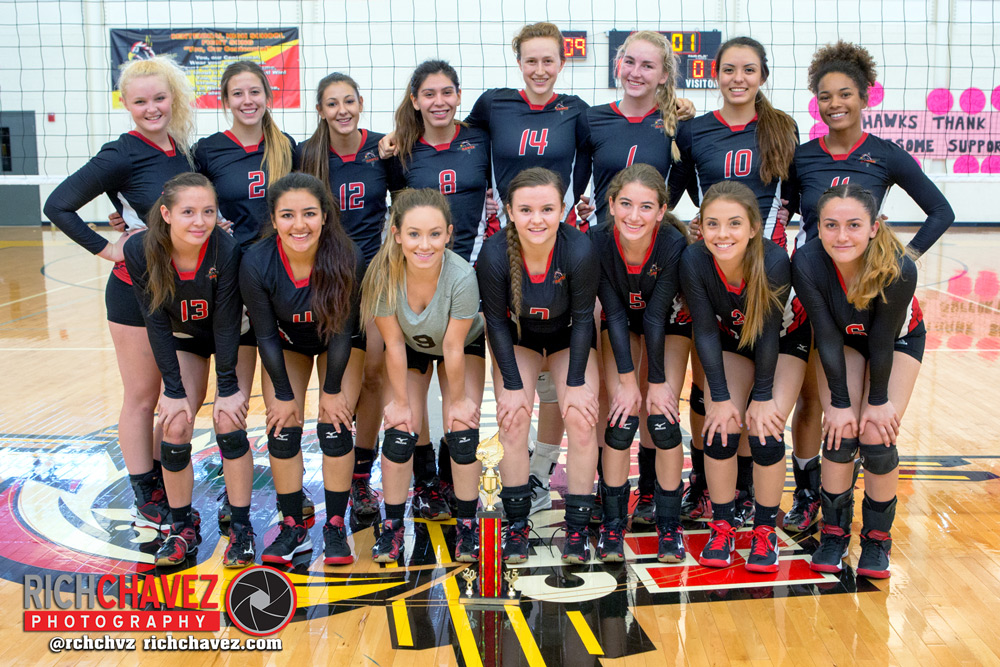 Congrats to Centennial for winning the LCSP 2015 Jane Leupold Sweet 16 tournament last weekend, beating El Paso Loretto 16, 6, 17, for the title.
Centennial placed OH Savannah Bush and libero D'Andra Espinoza on the all tournament team. Other players voted to the All Tournament team include: Paola Talamas (Loretto), Brandi Hernandez (Oñate), Jordan Holland (Los Lunas), and Samantha Tuton (Mayfield).
Elida featured in MaxPreps
The Elida volleyball program and head coach, Darrell Chenault, is featured on MaxPreps.com this week, for their winning ways which includes a 70-0 record against equally-sized schools.
Scores from last night
Oñate 3 – Ruidoso 0 (15, 7, 14)
Franklin 3 – Mayfield 1 (22-25, 22, 17, 13)
Portales 3 – Clovis 0 (23, 17, 20)
Piedra Vista 3 – Bayfield 0 (12, 18, 9)
Lordsburg 3 – Hot Springs 2 (17-25, 25-22, 11-25, 25-20, 15-12)
Sandia Prep 3 – Moriarty 0 (13, 23, 12)
Hondo Valley 3 – Capitan 0 (24, 18, 22)
Hatch Valley 3 – MVCS 0 (13, 24, 18)
Aztec 3 – Bloomfield 0 (18, 22, 21)
Centennial 3 – Deming 0 (9, 17, 9)