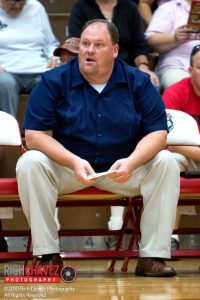 Jeff Nelson's stint as the UNM head coach is over. According to a press release from the UNM Athletic Department, the contract for Nelson will not be renewed, citing a need for change. Lobo AD Eddie Nuñez will start a new search in January 2019.
"We appreciate Jeff's dedication and 12 years of service in leading our volleyball program," said Nuñez. "However, I have decided that in the best interest of the program, we needed to make a change and have new leadership. We wish Coach Nelson all the best in his future endeavors."
According to the DailyLobo.com, there were other alleged issues, both on and off the court, that were a distraction for the program.
Assistant Pauline Manser, whose contract ends in June, will coach UNM's beach volleyball team during the 2019 season.
Read UNM's official statement.