Things are picking up in the volleyball world, with a couple of games tonight, and the hammer falling tomorrow with numerous tournaments opening up all over the place. These include the Margaret Hussmann Tournament of Champions, Rehoboth Tourney, Logan Tourney, Clovis Invitational, Belen Invitational, and the Springer Invite to name a few. What a great time of the year!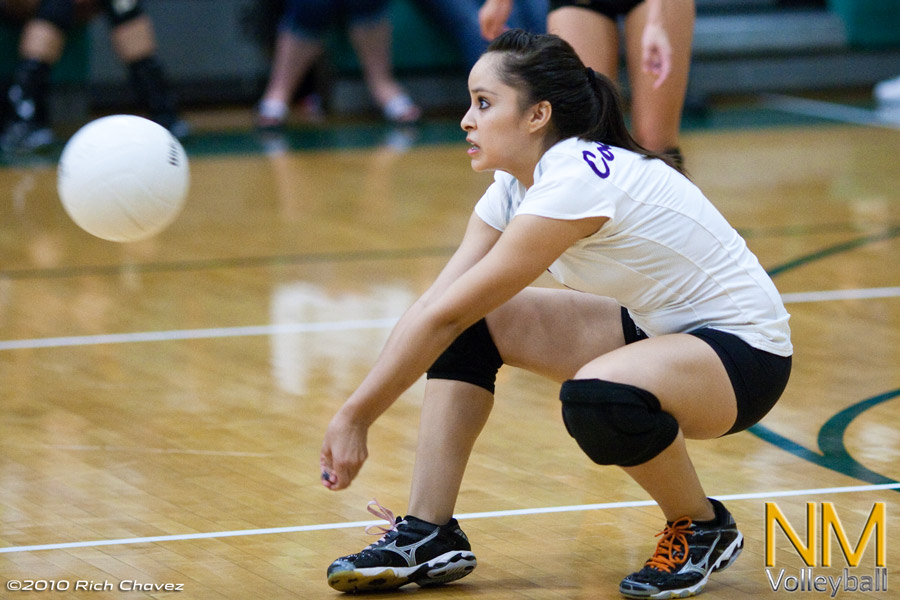 Jammin' the Johnson
Looks like there are already over 2,000 advance tickets sold for the big UNM/Stanford match on Sunday. If you're still on the fence about going, you NEED to go. It will be an incredible event and a ton of fun. Support NM volleyball and the Lobos!
Journal features Lobo OH Williamson
If you subscribe to the Journal, make sure to check out the story they did on Kelly Williamson.
NMSU head coach pens a letter to the Aggie faithful
Mike Jordan wrote an open letter to the Aggie fans thanking them for their support and gives a state of the team update. Classy.
Read Coach Jordan's letter in the Sun-News
Elkettes ready to defend title
The Pojoaque News runs down Ainsworth's squad and assesses the talent.
Daily Dig Player of the Day
"What's with the pictures of random players on these articles?" you ask? I pick a NM or El Paso player to feature on the Daily Dig articles to recognize their hard work and commitment to the game; they deserve it.
Have a story you'd like to share? Send it my way, and I'll include it in the Daily Dig.