Sorry the "Daily Dig" hasn't been so daily lately. The trip to Albuquerque for the MCM Eleganté Lobo Classic last week has put me behind. Hopefully, this won't happen again!
Speaking of which…
I blogged about the tournament and included a bunch of photos. It's an incredible environment up at UNM, and it was an amazing experience to attend. Thanks Lobos!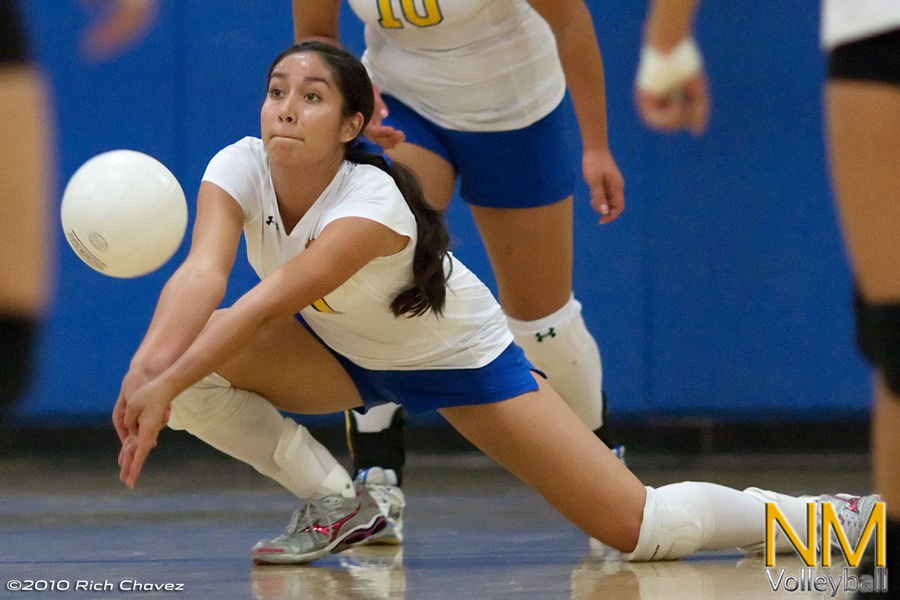 Sweet Sixteen starts today
Another great tournament happening this weekend with the LCPS Sweet Sixteen. With the improving teams, I think this could be anyone's tournament. 3-5A is in full force, and all the teams look good, including Alamogordo and Oñate. Keep an eye on Artesia as well.
Read about Sweet 16 in the Sun-News
Lady Wildcats win opener
A little late, but good coverage of the Tularosa squad's win over Hot Springs. Thanks for the heads-up Doyle!
Aggies host UTEP tonight!
The Battle of I-10 commences tonight with the 3-1 Ags hosting the 4-1 Miners–should be an incredible game. Check out the story and quotes at the LC Sun-News site. For a UTEP perspective, check out the story in the El Paso Times
Montwood tops Bel Air
Story on Montwood's win against Bel Air on Tuesday. Nice interviews with our friends Monica Corrujedo and Amber Massey. Nice win.
Read about Corrujedo leading the way on the El Paso Times website
Top 10 EP Teams
El Paso Times releases top ten volleyball teams for the week of September 1, 2010
Eastwood
Franklin
Riverside
Chapin
Americas
El Paso High
Montwood
Coronado
El Dorado
Andress
Daily Dig Player of the Day
"What's with the pictures of random players on these articles?" you ask? I pick a NM or El Paso player to feature on the Daily Dig articles to recognize their hard work and commitment to the game; they deserve it.
Have a story you'd like to share? Send it my way, and I'll include it in the Daily Dig.