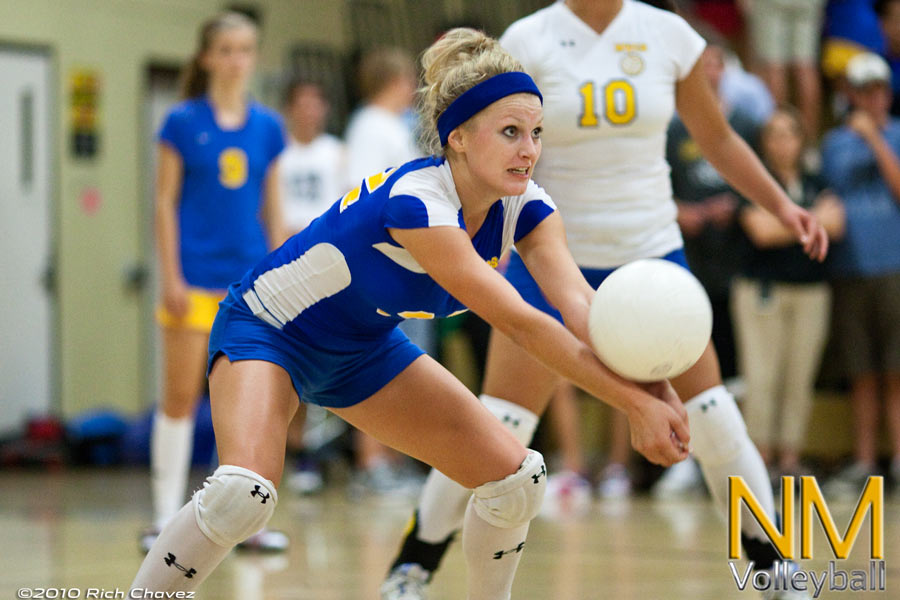 Not a whole of news today. I'm still looking for scores and stats to share with the rest of the state.
Rio Rancho wins tournament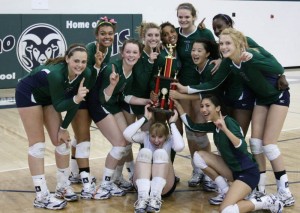 Rio Rancho defeated Gadsden in four sets 23-25, 25-18, 25-22, 25-23 on Saturday evening to win the 2010 Rio Rancho Volleybash. Artesia beat Pojoaque for third place in the gold bracket.
Cleveland beat St. Pius in four, 25-23, 25-18, 24-26, 28-26 to win the silver bracket and fifth overall.
The Albuquerque Journal ran a story on the Rio Rancho victory in their Sunday edition, but I missed it. You can read it here, but a subscription is required.
Much thanks to Al Rosen and Lynn Clark for the updates. Picture courtesy of the Rio Rancho website.
Alamogordo gets another win
The Lady Tigers head to Gadsden on Tuesday at .500 and ready for a good fight after they've knocked off Deming in four sets.
Because of the work being done in the Gadsden gym, the game is scheduled to be played at Santa Teresa high school
Read about the Alamogordo win in the Alamogordo Daily News.
Tonight's games
| | |
| --- | --- |
| 5:30 AM | Eunice High School vs. Tatum High School |
| 10:10 AM | Loving High School vs. Carlsbad High School |
| 5:00 PM | Dexter |
| 5:30 PM | Evangel vs Desert Academy |
| 6:30 PM | SFPrep vs MDS |
| 7:00 PM | Pecos High School vs. McCurdy High School |