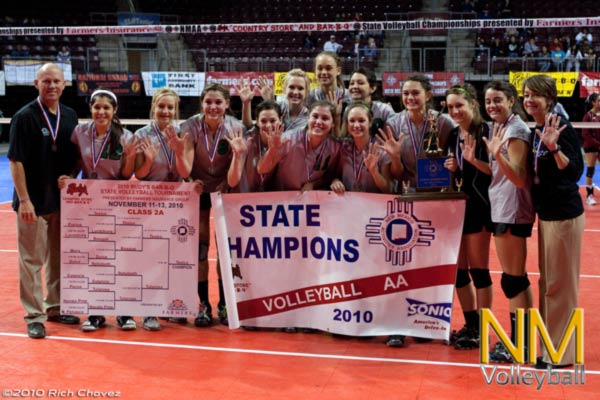 Texico, officially a dynasty at 2A, won their fifth consecutive title with a win over Tularosa, 25-7, 25-16, 26-24.
This year's champion game, pitting last year's finalists, was like déja vú all over again. Like I've seen so many times in year's past, the Wolverines played a furious game.
Even with the likes of Hannah Syling, Ashley Porter and Dakota Rice, Texico was able to contain any offensive efforts the Wildcats could muster.
With Tularosa catching up in the third set, coach Scanlan and her squad never lost their composure; just a business-like and level-headed approach to getting the win.
I'm sure they're already thinking about getting title No. 6.
Congratulations to the Wolverines.