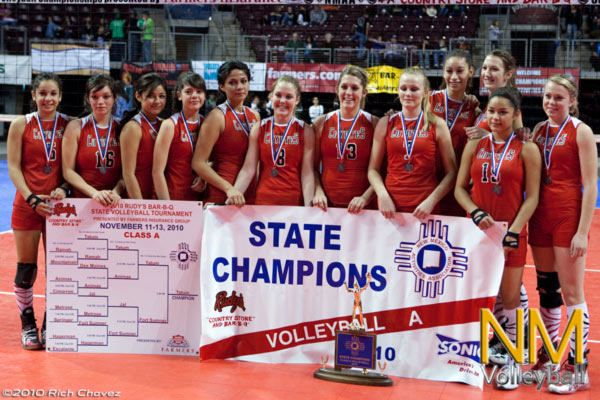 Tatum put a stop to Ft. Sumner's challenge the third set to win the Class A state title, 25-23, 25-23, 20-25, 25-20 on Saturday afternoon.
I thought Tatum played well beyond their level in their win over the scrappy Vixens. Led by some incredible firepower in Devanne Sours and L'Deana Coffer, and some great hustle from middle Monica Rameriz, setter Jessica Rameriz and the entire back row, the Coyotes could not be denied.
Sours looks awfully mature as a hitter for only being a sophomore, and with Coffer the only player graduating, expect Tatum to have another great season in 2011.
Way to go Coyotes!