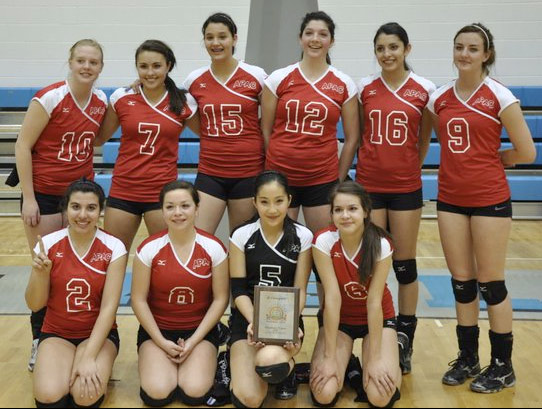 There's a nice little article published on PrepVolleyball.com about APAC's successful attempts of getting an Open Bid at Lone Star last weekend. A few excerpts:
To provide some context into how remarkable it is that APAC, which stands for "Asian Pacific American Coalition," came to qualify in 16 Open, consider this:

1. The two-team club hails from El Paso, Texas, not exactly a hotbed of volleyball nationally or even in Texas.

2. The club formed three years ago. And while APAC was the best 14s team in the Sun Country Region its first year, it finished 42nd out of 48 teams in 14 National at JOs in 2009.

3. In two national qualifiers before Lone Star, playing 16 Open APAC finished 29th out of 64 teams at Crossroads and 29th out of 41 teams at the SCVA qualifier.

4. APAC entered Lone Star seeded 22nd out of 24 teams and was 4-4 when it took the court one last time seeking a bid. All four of its wins had come in three sets. The team had been swept in all four of its losses, including to Sunshine and Instinct in its Gold pool earlier in the day.
and:
Nakamoto attributed his team's success to a talk they had in lieu of practice one day.

"We just spent the whole two hours talking," he explained. "I told the girls we are playing to win not just to show up. That worked."

Asked if he was surprised his team was able to qualify, Nakamoto answered honestly.

"Very much," he said. "I didn't expect it. I know that they were nervous. We were nervous, too. I think we were a little bit stronger mentally."
To read the entire article, visit PrepVolleyball.com; if you don't have a subscription, get one! There's lots of great information on the site.
It's fantastic to see a local team get such great coverage at a national level. Congrats to APAC for the recognition and putting in the hard work and earning the BID!