Congrats to Gadsden OH Amber Miramontez and Andrea Nuñez who both recently signed with New Mexico Military Institute to play at the next level.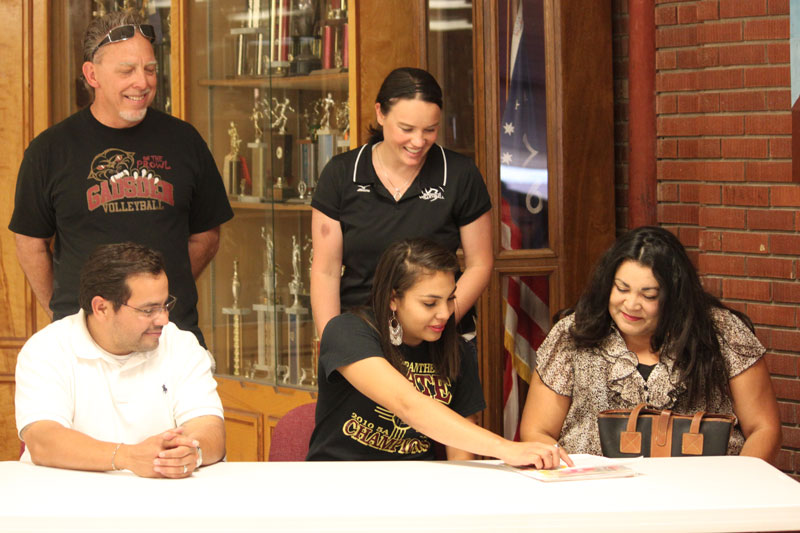 Amber had a consistent and productive career at Gadsden with a brief pit stop at El Paso Coronado during the 2009 season. She was a key player in the many of deep state tournament appearances, including the outstanding 2010 season, helping lead the Panthers to a state title.
"We are super excited about having her here at NMMI because she helped lead Gadsden to a championship, so with her experience we feel like she is ready to play at this level," said NMMI head coach Shelby Forchtner. "She has a huge energy about her when she is on the floor, she is very versatile and can play in any position. I think once she gets comfortable with the school and the surroundings here at NMMI she is really going to excel."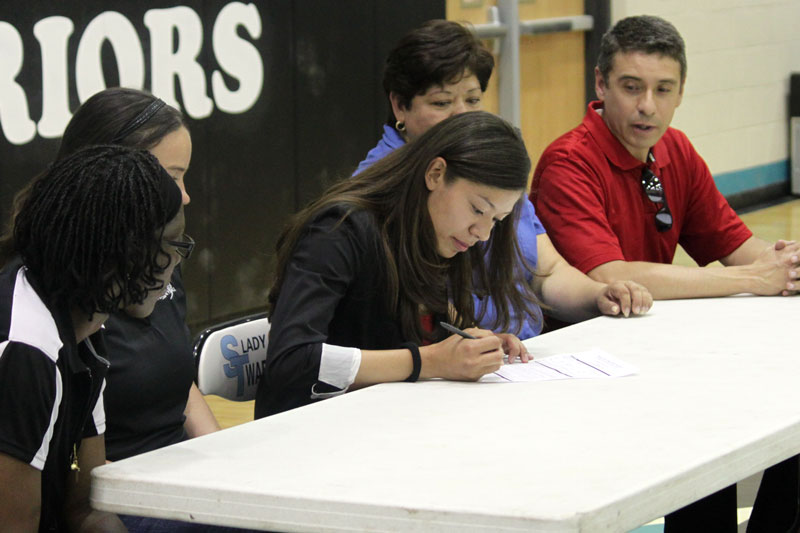 Andrea "Dre" Nuñez, played outside and middle for the Santa Teresa Desert Warriors. She lead the squad to a 9-5 (4-0 district) and a first round win against Aztec in the 2010 state championships.
According to coach Forchtner, "Andrea is a hidden gem, I really think she has the mindset for NMMI. She is already very disciplined in her life, has a tremendous GPA and is a very well rounded volleyball player. I first noticed her at the state tournament and I just loved her energy for the game and her facial expressions-she has so much passion behind every point that we are just really excited she is coming to NMMI next year."
Congrats to both Dre and Amber, and good luck!