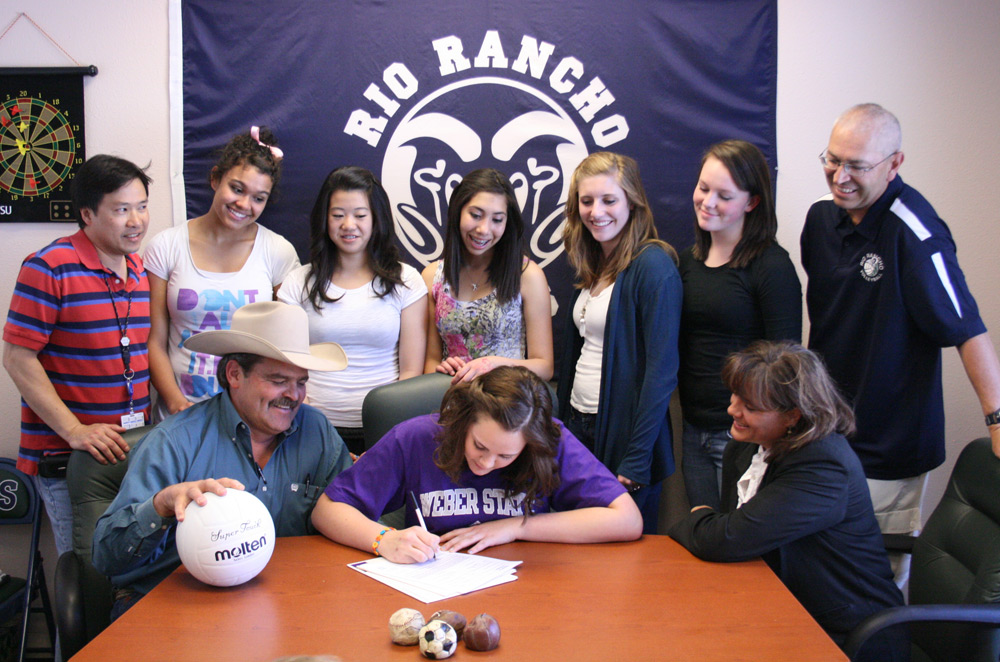 Congrats to Mackenzie Clark, who recently signed to Weber State.
Clark, a 6-foot-1 outside hitter and native of Albuquerque, N.M., joins Weber State out of Rio Rancho High School in Albuquerque, where she helped guide the Rams to three consecutive 5A semifinal appearances and the 2009 state 5A championship. Clark is a three-year letterwinner in volleyball and a two-year letterwinner in tennis and played with the New Mexico North All-Star Team. She also competed with the USA Women's Junior Continental Team and competed at the USA High Performance Championships in July of 2010.

"I think Mackenzie is capable of garnering playing time soon," Peterson. "She can hit the ball hard, and, if she can adjust to the college level quickly, with everything else, her good arm may allow her to score us a lot of points."
Clark, who's been ballin' it up with the mighty El Paso Wildfire during the 2011 club season, has proven that she can get the job done. Under the tutelage of two of New Mexico's best, Manzanares and Rosen, Weber State head coach Tom Peterson will be inheriting a dynamic player who knows how to win.
Weber State University, home of the Wildcats, is located in Ogden, Utah. Going 4-27 and 2-14 in the Big Sky Conference in 2010, first year head coach Peterson will have his work cut out for him. Although the Wildcats have nine letterwinners returning, look for Clark to make her presence immediately known.
Good luck, Mackenzie!