La Cueva, St. Pius, Cibola, Sandia progress
La Cueva progressed to play Cibola, while St. Pius will face Sandia in the semi-finals of the Metro Tournament.
With La Cueva's Brandi Torr out, Chloe Crappel played setter and outside Julia Warren racked up 33 kills against Albuquerque Academy.
I'm unsure of the consolation bracket at this time, but the first round of the games will begin at 10:00 AM.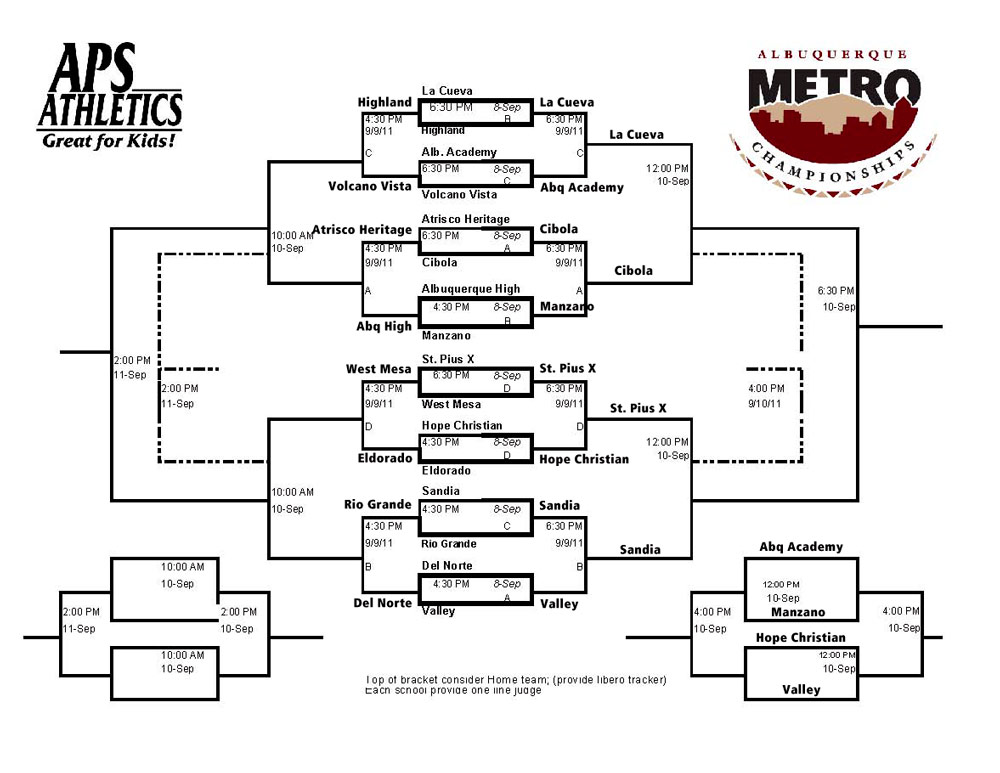 Former La Cueva middle making waves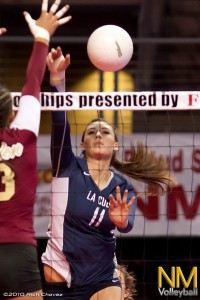 Sydney Kemper, middle blocker for Northern Arizona, is turning heads in the Big Sky conference.
The freshman from Albuquerque, has started five matches while posting a Big Sky-best 1.25 blocks per set to go with 1.15 kills per set. The former Bear also earned a spot on the Fiesta Bowl All-Tournament team, helping lead the Lumberjacks to a victory over UNM to win the tournament–keep your eye out for Kemper as the season progresses.
The Lumberjacks are currently 7-0 and headed into day two of the Air Force Falcon Invitational.