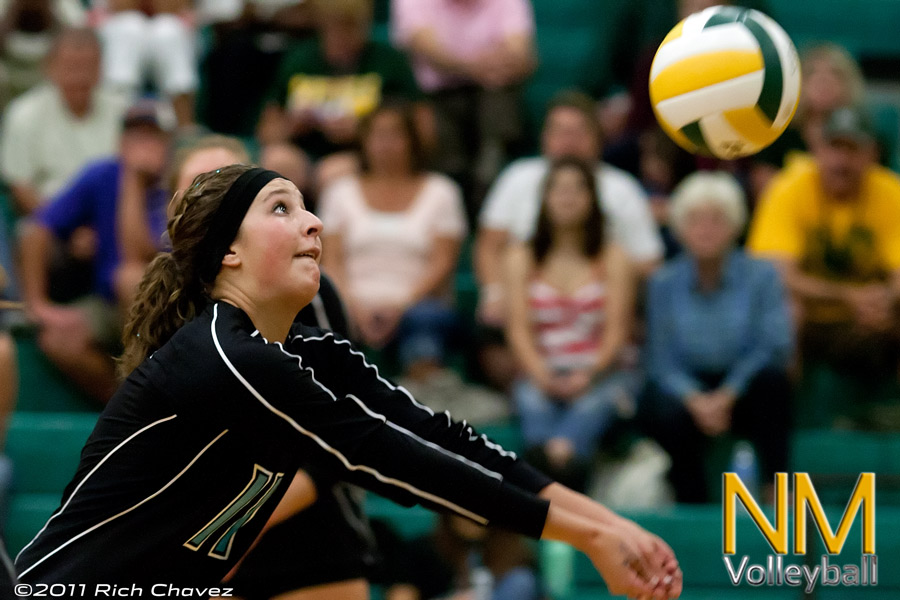 The Cleveland Storm rolled into Las Cruces to face Mayfield and swept the Trojans 25-10, 25-20, 25-20.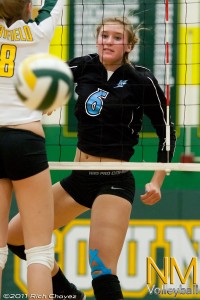 The first set, dominated by both Mayfield's nerves and Cleveland's talent, saw only three offensive points generated by the Trojans. Gifting the first point to the Storm on a bad set, Mayfield paid the price with a Jordan Bruere ace two consecutive kills from Sara Hattis and massive solo block from Hattis thrown in for good measure. Finding themselves down 0-5, Trojan Allyson Lucht notched her first kill, but Cleveland's firepower and five service aces proved to be too much.
With their nerves settled, Mayfield kept up with the Storm, even leading by three, 12-9, with a Rocio Ramirez ace. Five combined service errors and a couple of net violations from the Storm did as good a job keeping the Mayfield alive as the Trojan offense. Ultimately, Bruere's consistent setting kept the Storm offense balanced and did Mayfield in; Cassie House notched four kills, OH Courtney Lawson had four kills, Marissa Calvillo had three and Hattis recorded three as well.
The final set played out much like the second. Mayfield got some good kills from Kaylee Scoughton and Clara Salopek, especially on the left side, but Cleveland was able to absorb anything the Trojans threw at them.
Coach McCarty gave her assessment of the Storms performance: "I think we did pretty good actually, because we had a bad practice yesterday–we were messing with some line-ups today and I thought they reacted well."
"The first line up was a familiar lineup, the second and third one were not, and I thought they played well despite making the changes; sometimes they don't react to change as well I'd like them to," said McCarty.
Next up for the Storm are two teams out of Amarillo, TX; Tascosa High and Amarillo High, with Rio Rancho playing the two Texas schools as well.
Mayfield will now prepare for Cibola on September 24 at Mayfield.