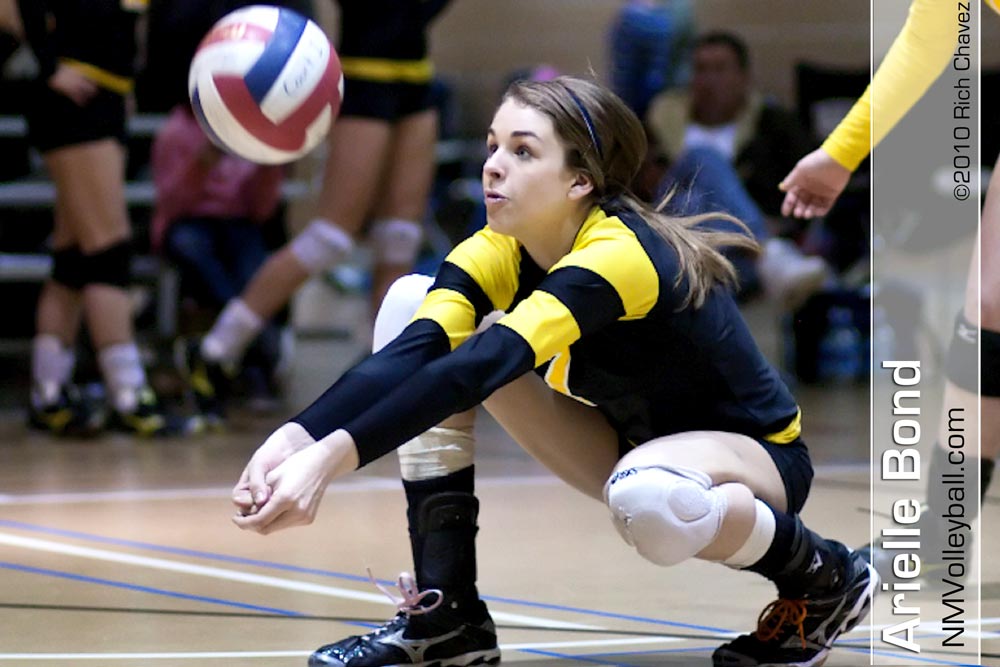 El Paso Franklin's Arielle Bond recently signed a NLI to play with Angelo State, in San Angelo, Texas.
The 6′ 1″ OH/MB earned numerous awards while playing for the legendary Flo Valdez: 2011 5A Academic All-District, 2011 All-District and El Paso Times' 2011 All City 1st Team. Bond served as the team captain her senior year, while helping lead the Cougars to the 1-5A District Championship. Club-wise, Bond suited up for the El Paso Heat and more recently, 915 United.
Angelo State, coached by Chuck Waddington, competes in the Lone Star Conference, a NCAA DII Conference and had a successful 2011-12 season, finishing 31-6 and losing to West Texas A&M in the 2011 Lone Star Conference Tournament. The Rambelles earned a spot in the NCAA Division II tournament, and progressed to the second round where they fell to Central Missouri.