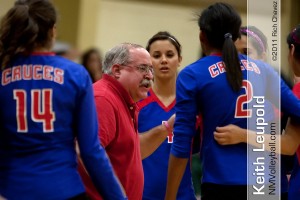 Congrats to Keith Leupold, Las Cruces High's head volleyball coach for being named a finalist for the NHSACA Coach of the Year.
Leupold is one of seven coaches across the nation named as a finalist, and one in a handful of other coaches in New Mexico to be recognized. The winner will be announced this summer at the national convention in South Dakota.
Coach Leupold has been at the helm of Bulldawg Volleyball for 30+ years. Leupold most recently led his squad to a runner-up finish in the 2016 State Championship.
Congrats, Coach!