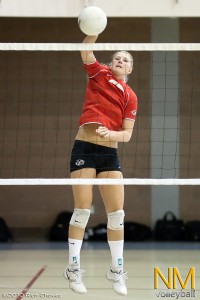 The Lobos, who report to training camp August 8th, will begin preparing for a schedule that would make any true volleyball fan salivate. The Lobos begin their season with the MCM Elegante Lobo Classic on August 27-29. With Pepperdine, Tulane and Stanford in the mix, this tournament is a "must see" for local fans.
The Lobos are also participating in the Hawaiian Airlines Wahine Classic, squaring off against Michigan State, USC and of course, Hawai'i.
To learn more about the Lobo schedule and purchase tickets, visit the UNM Volleyball home page.
Read about UNM's upcoming games against Stanford.