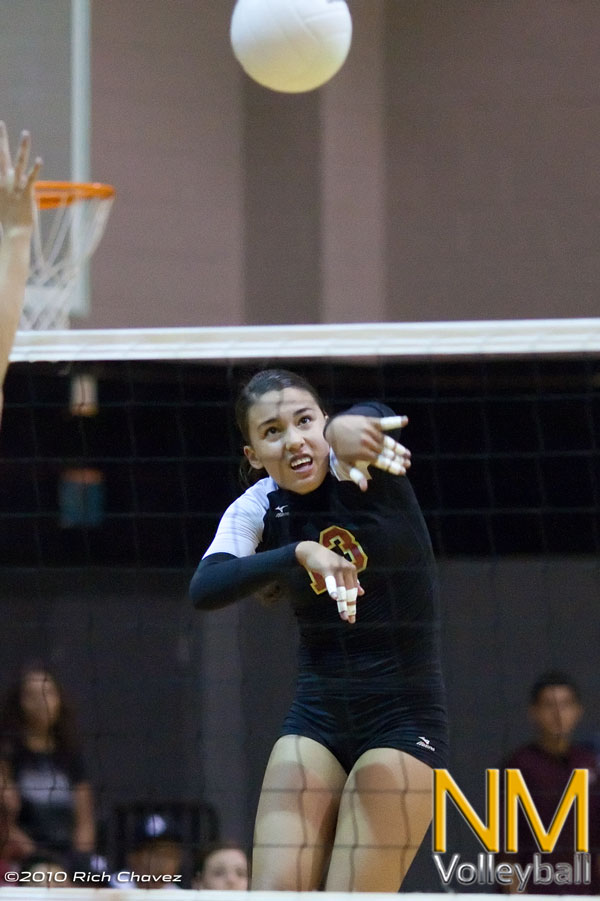 It looks like Nathalie Castellanos, Gadsden's athletic outside hitter, will be part of Mike Jordan's wrecking crew after she graduates in 2012. Castellanos gave her verbal commitment to NMSU earlier this week.
There has been some speculation of Nathalie's role at NMSU, one which includes playing setter. I think the talented southpaw will be comfortable and more than capable at any position Jordan puts her in.
Congrats Nathalie, and keep up the good work!