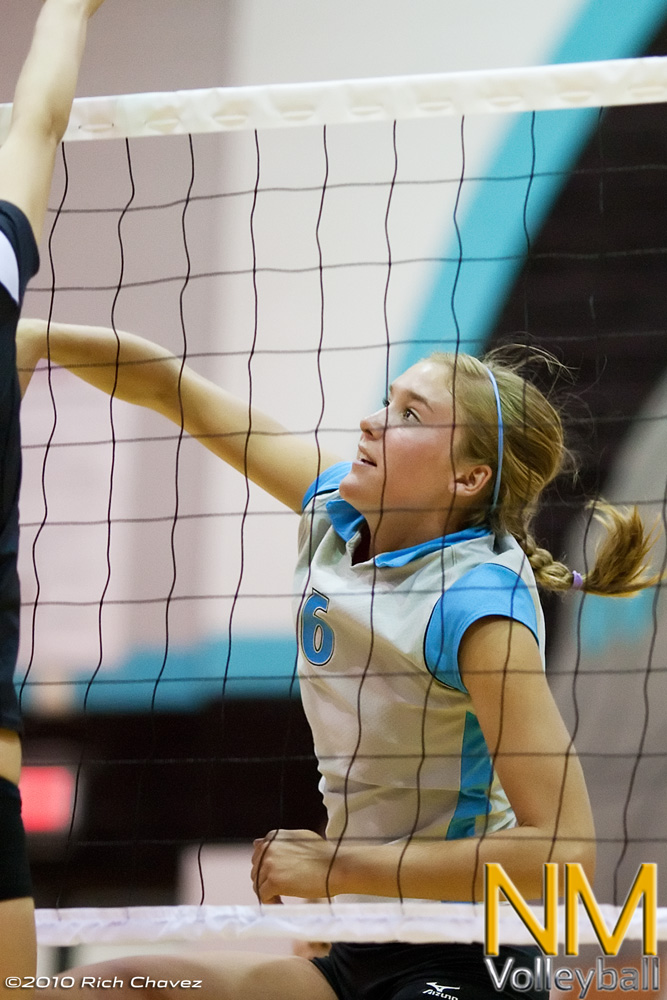 University of New Mexico head coach Jeff Nelson continues to recruit players close to home, as Cassie House, Cleveland's wicked hitter, gave her verbal to UNM last week.
House, who will be entering the 2011 campaign as a junior, made her mark last season helping guide the Storm to the 5A state championship match in only the second year of the program's existence. Under head coach Ben Wallis' tutelage, Cassie has earned first team 5-A All-State honors and a "Highest Honorable Mention" on PrepVolleyball.com's "Soph 79" list.
House will join a few other recent local recruits;  La Cueva's Julia Warren (also a junior in 2011), who gave her verbal to UNM late last year, and Rio Rancho's Jayla Trombley who will start her collegiate career at UNM this fall.
Congrats Cassie!