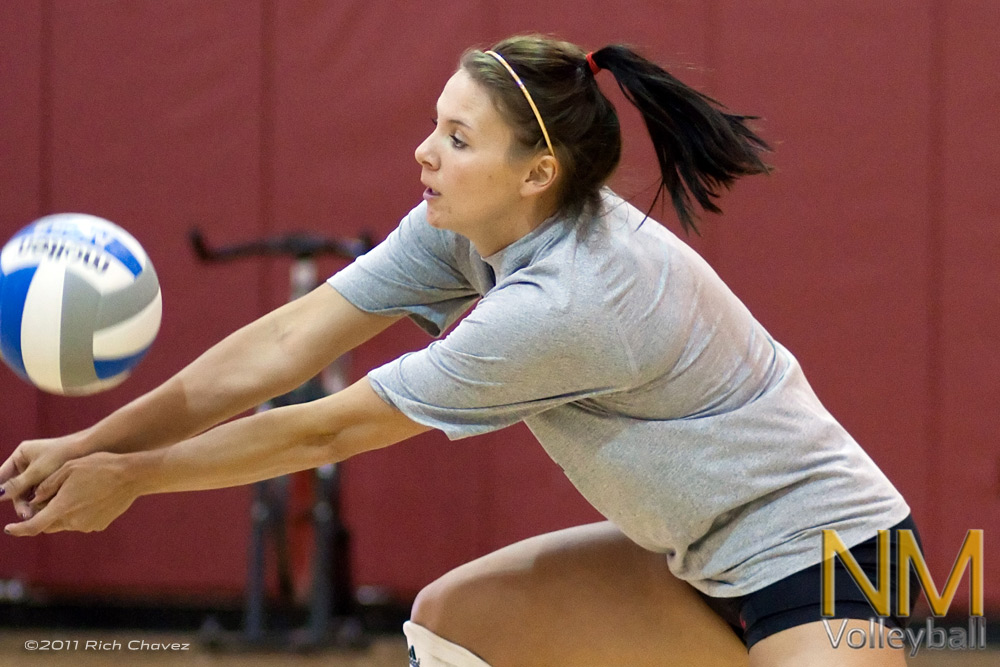 Spring practice is already in full swing, and I went to shoot the NM State volleyball team early last week.
Keith Rubio has officially begun his tenure as assistant coach at NMSU, replacing Don Flora. I'm curious about his coaching style and what kind of influence he'll have on the squad, but I'm sure the transition will be smooth.
A couple of observations in the 30 minutes I was allowed to watch. Former DS/Libero Bryanna Brown, last seen during the 2008-09 season, was in attendance. Not sure if she's trying to make it back on the squad, but a year away from D1 competition will make anyone rusty. Stephanie Ziegler, who broke her ankle early last season, was back in action. While still not 100%, she's looking awfully good right now–it's good to see her back.
Overall, a much more relaxed atmosphere than in years past–I'm looking forward to the '11 season.
NMSU, UNM, Highlands and others will be participating in the UNM Spring Tournament, Saturday, April 2nd.