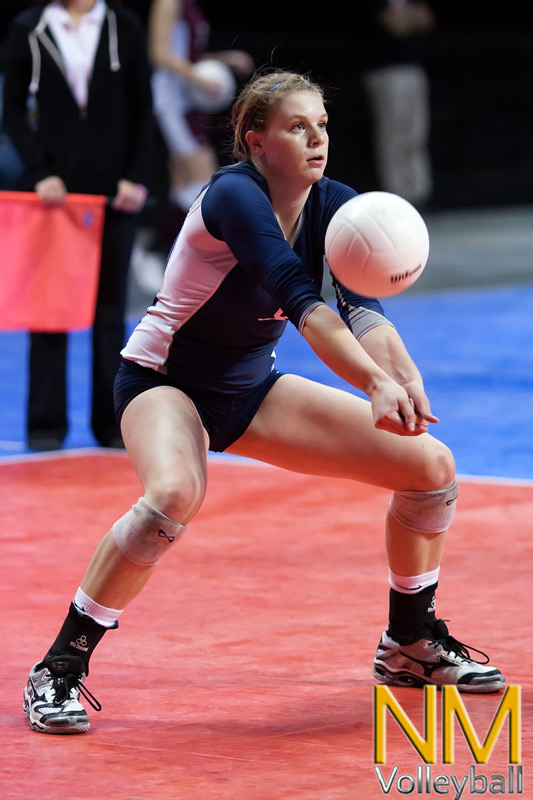 Congrats to Julia Warren for being selected to the 2011 USA Volleyball High Performance Indoor National Girls' Youth A2 Program (GYA2).
Warren was one of 33 athletes invited to train and compete for positions on one-of-three strength tiered teams. Preparation for the international competition in Tucson, Arizona take place July 20-25; the competition takes place July 26-30.
Teams will compete in either the International Junior Division, International Youth Division or the National Youth Division opposing other USA teams, Region HP teams, and international teams. The GYA2 coaching staff consists of:
Head Coach – Shelton Collier, Wingate Univ.
Asst. Coach – Mike Gee, Golden Bear
Asst. Coach – Christy Pfeffenberger, Asst Coach Xavier Univ.
Asst. Coach – Sally Polhamuss, Asst Coach Univ. Florida
Asst. Coach – Lauren Steinbrecher, Head Coach James Madison Univ.
Asst. Coach – John Xie, Volunteer Asst. Coach USC Men's and Women's
The La Cueva OH will have a busy summer, as she prepares to compete in the 2011 Girls Junior National Championships with her club team, the NM Jr's 17 Jeff squad. The Nationals take place June 25-July 4 in Atlanta, Georgia.
Way to go Julia!