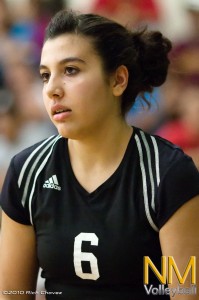 A big shout out to Monica Claxton for signing with North Dakota State, in Fargo, ND.
A Franklin Courgar, and 2012 El Paso Time's Outstanding Setter of the Year, Claxton will be heading north to help out with the setter duties.
The Bisons, a DI school, play in the Summit League and are coached by Kari Thompson. NDSU went 13-18 (they even faced off against NMSU in the Northern Illinois tournament,) and 8-8 in conference play. Look for Claxton to be running a 6-2/modified 5-1; well within her comfort zone. Academically, Monica will be pursuing a Mechanical Engineering degree.
A special thanks to Patrick Claxton for keeping me in the loop all these years!
Good luck, Monica!