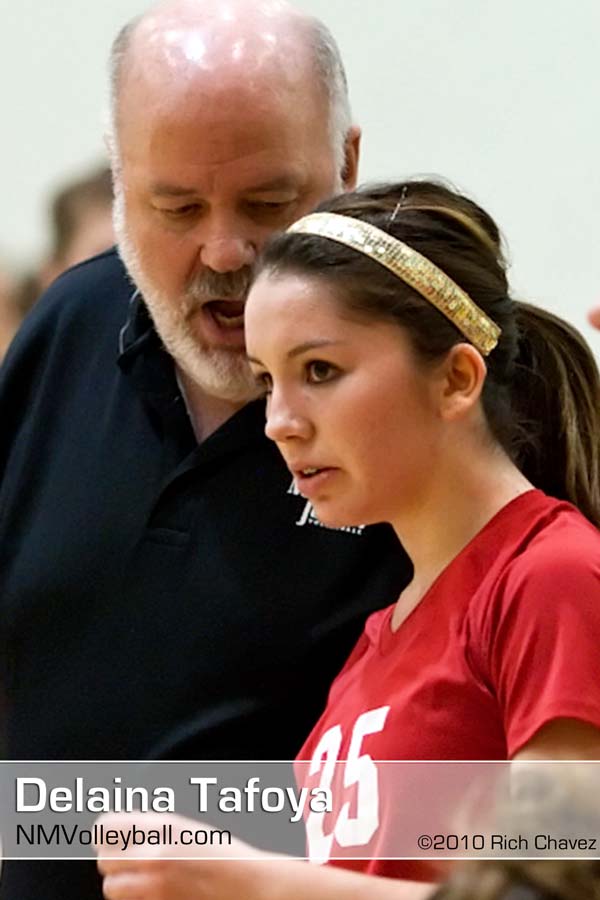 Congrats to Delaina Tafoya for signing to play with New Mexico State.
Tafoya, who played for Sandia, lead the Matadors in digs, passing and aces in the 2012 season. Her 2012 squad made a deep run in the state tournament, entering as a #2 seed in their respective bracket, defeating Clovis and upsetting #1 Las Cruces. The Matadors would eventually fall to La Cueva in the semifinals, 1-3.
Club-wise, Delaina played for the prolific NM Juniors 18-1s team–the same that has seen several high-profile D1 signings in Torr, Warren and House.
The Aggies, lead by Michael Jordan, have been a consistently competitive program during his tenure, most recently winning the WAC tournament and making an NCAA Tournament appearance. NMSU would lose its first round match to #12 seed BYU, but gained some valuable experience for the coming season.
Congrats, Delaina!