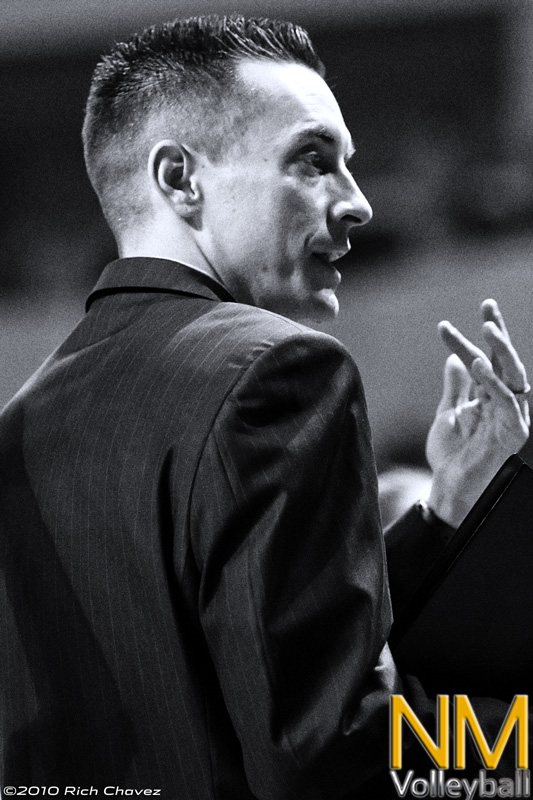 After many months of speculation, former UNM assistant volleyball coach Ben Wallis has made New Mexico State University his latest stop.
Wallis spent the last two seasons with the Lobos, where he helped amass a 34-28 record. Prior to his stint at UNM, he coached at the prep level, including Cleveland, where he lead the Storm to a second place finish in the 2010 State Championship game. He coached with the New Mexico Juniors in the club circuit.
Wallis, considered a great teacher of the game and known for his energy, will be an incredible asset for the Aggies with his enthusiastic approach to the game.