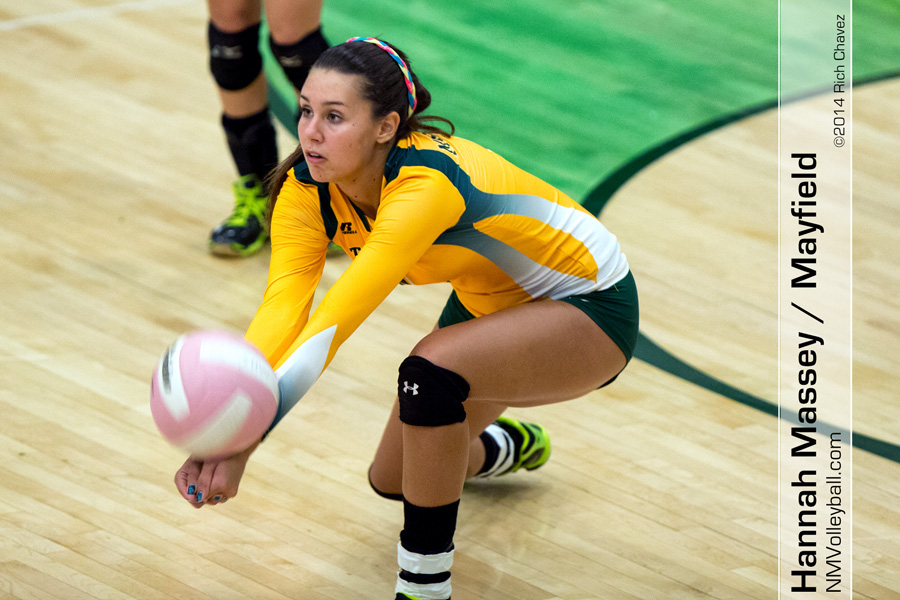 Looks like I missed this one back in April, but congrats to Mayfield Trojan Hannah Massey for signing with University of the Southwest.
Massey is a 6′ 2″ middle who played for head coach Todd Jarry in '14 and helped former head coach Michael Sautter end his final season with a deep run in the 2013 state tournament. The Lady Trojans fell to the eventual champions Sandia, in the semifinal match.
Head coach Priscilla Morgan, who was hired to lead the Lady Mustangs in January, has added Massey to her first recruiting class because of her athleticism; "Her experience and athleticism is going to make us so much stronger in the front row and improve our defensive efforts," said Morgan.
University of the Southwest (USW) is a private, four-year Christian university located in Hobbs, New Mexico. Regionally accredited by the North Central Association of Colleges and Schools, the university offers undergraduate and graduate degrees both on-campus and online, and was recently ranked by U.S. News and World Report for 'Top Online Education Programs' and 'Top Online Business Programs.'