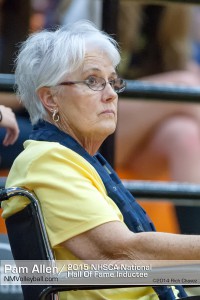 Congrats to coach Pam Allen, long time coach in New Mexico for being announced as an inductee of the National High School Athletic Coaches Association (NHSACA).
Allen has coached across the state of New Mexico during her career, including Carrizozo, Dexter, Goddard, and her most recent post, Ruidoso.
Allen was selected by the New Mexico High School Coaches' Association based on her time coaching in New Mexico and honors.
The induction ceremony will take place June 19, in Rochester, MN.