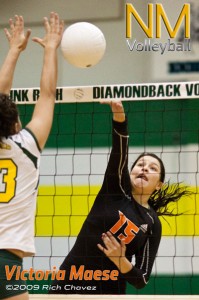 Congrats to El Paso High's Victoria Maese, who signed her letter of intent to play at the next level with Our Lady of Lake University in San Antonio, TX.
Maese, who played for coach Joe Morales, earned numerous awards, including first team district, and El Paso Times' 2009 All-City First Team.
Victoria also played for the Sunspots Volleyball Club.
Good luck, Victoria!