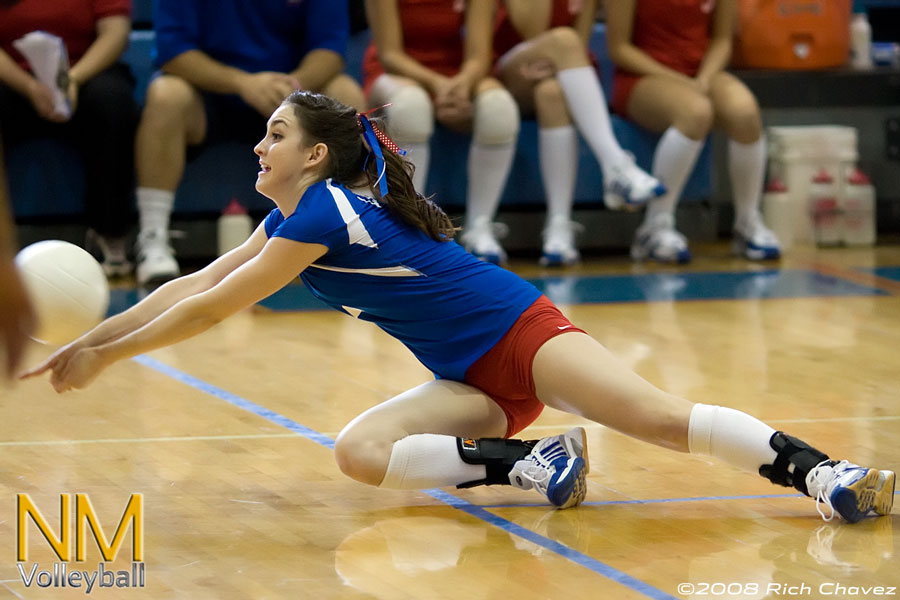 In the "Where are they now?" category, Cori Perrault, the former Las Cruces High libero, signed to play with Western Wyoming Community College Mustangs in Rock Springs, Wyoming.
Perrault eventually found a starting spot on the squad in the 2010 campaign and made her presence known, leading the Mustangs with 3.955 digs and 0.316 aces per set, enough to tie her for fourth place on the squad.
The Mustangs earned a No. 2 seed in the National Junior College Athletic Association Division I Women's National Volleyball Championship Tournament in West Plains, Mo. last week.
Western Wyoming eventually finished the tournament in third place; a strong finish for a squad with 13 freshmen.
Head coach Rick Reynolds has done a fantastic job with the program, and regularly updates the Mustang volleyball blog. Read more about Cori and the program at their blog http://westernwyomingvolleyball.blogspot.com/ or visit the WWCC volleyball home page at http://www.wwcc.wy.edu/athletics/vball.htm