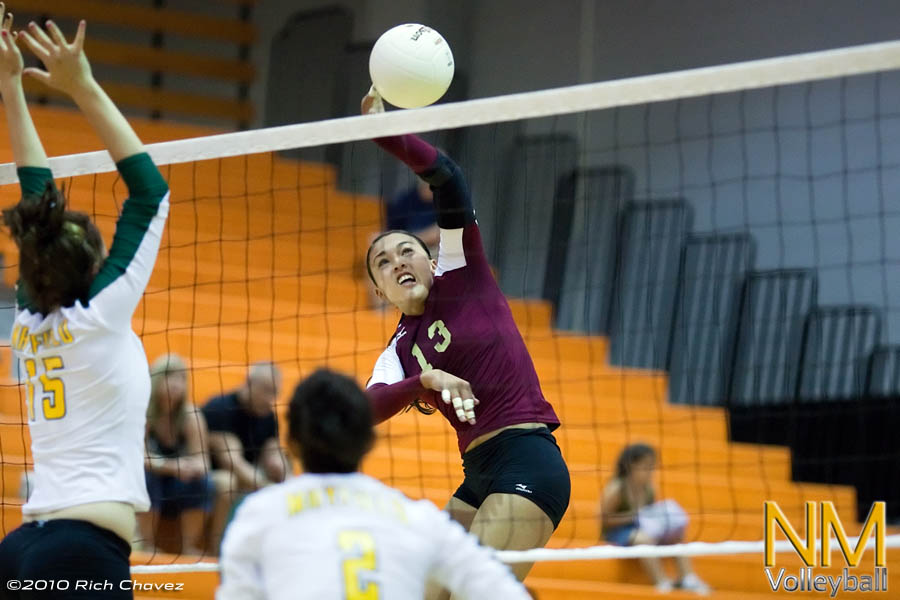 Gadsden's Nathalie Castellanos has earned perhaps her most prestigious recognition, as PrepVolleyball.com has named her to their list of High School All Americans. Nathalie was among 150 players selected, 41 of them being juniors, and the only from New Mexico–she's definitely in some lofty company.
The criteria for being nominated are very strict:
"To be a High School All-American, you must have made a massive impact on your high school team. "Massive" is subjective, but at a minimum requires that you be the best player on your team and one of the top 3-5 players in your state regardless of class, except for volleyball hotbeds like California, Texas, Indiana and Illinois, where you must be among the 10 best HIGH SCHOOL players regardless of class."
Nathalie is currently playing setter with the Diamondbacks VBC 18s team, preparing/developing for her future role at New Mexico State.
Way to go, Nat!