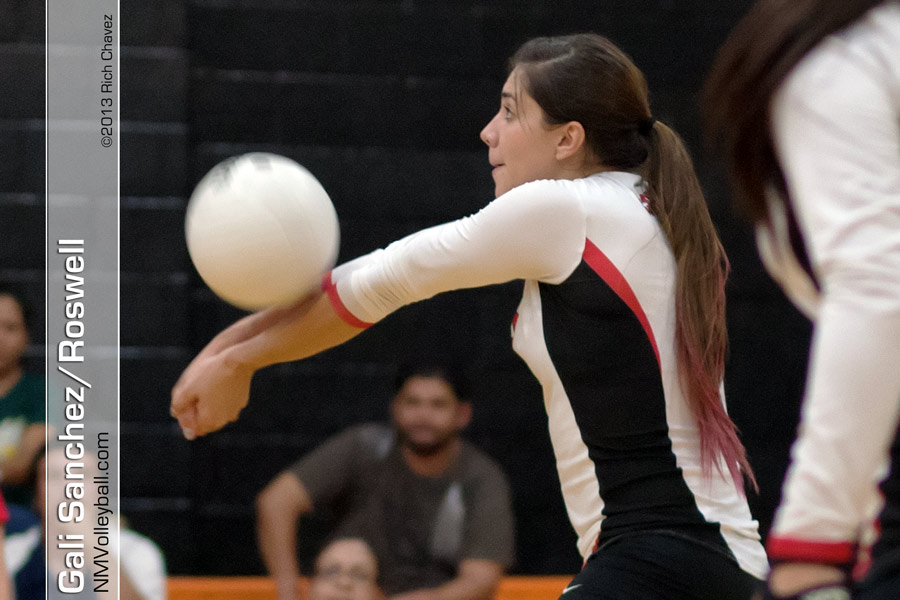 Tonight's Games
Gadsden (4-3) @ Hobbs (0-4) – 6:45
Portales (3-1) @ Clovis (2-2) – 6:45
Ruidoso (2-3) @ Mayfield (3-4) – 7:00
Shiprock  (0-2) @ Aztec (3-0) – 4:00
Gallup (0-2) @ Bernalillo (1-2) – 6:00
Valencia (1-3) @ Capital (0-1) – 6:00
Los Alamos (3-1) @ Pojoaque (1-1) – 6:00
Grants (3-1) @ Socorro (2-4) – 6:00
Española Valley (0-1) @ West Las Vegas (3-0)  – 6:30
Bayfield (CO) (6-0) @ Piedra Vista (1-0) – 6:30
Bloomfield (0-1) @ Kirtland Central (1-1) – 7:30
Games to Watch
There are not too many compelling games happening this early in the New Mexico season, but still some things to note, and what should be great game in El Paso.
Former EP Times #1 Eastlake, now ranked #4, will be visiting current #1 Franklin. Eastlake has some outstanding fire power in Fia Willia and Sofie Kelemente. The big question: is it enough to overcome the Cougars in their own house.
Piedra Vista hosts the Bayfield, CO, Lady Wolverines who are coming in with a 6-0 record and some quality wins under their belt, including a 5-set victory over Montezuma-Cortez.
Not really expecting a barn-burner here, but the Ruidoso-Mayfield match could be interesting. Ruidoso held their own against Las Cruces last week, and had a few quality victories at the Jane Leupold Sweet 16, including a win over Roswell. Setter Elizabeth Lindsey and company should make things tough for the Lady Trojans.
Valley's Karina Grajeda MaxPreps/AVCA POW
Congrats to Lady Viking Karina Grajeda for winning the MaxPreps Player of the Week award, for her performance against Del Norte. Grajeda, a senior OH/Opposite, racked up 25 kills and a .543 hitting percentage in four sets against Del Valle last weekend.
EP Times Top 5 Teams
Franklin Cougars
Coronado Thunderbirds
Americas Trailblazers
Eastlake Falcons
Chapin Huskies
Scores from this weekend
Moriarty Invite
Gold Bracket
Bosque School 3, Texico 0
Sandia Prep 3, St. Mike's 0
Portales 3, Goddard 1
Santa Fe 3, Valencia 0
Texico 3, St. Mike's 0 – 7th Place Match
Sandia Prep 3, Bosque School 0 – 5th Place Match
Goddard 3, Valencia 0 – 3rd Place Match
Portales 3, Santa Fe 1 – Championship Match
Silver Bracket
Moriarty 3, Capital 0
Santa Fe Indian 3, Atricsco 1
Los Alamos 3, Estancia 0
Bernalillo 3, Manzano 2
Atrisco Heritage 3, Capital 0 – Consolation 7th Place
Moriarty 3, SF Indian 0 –  Consolation 5th Place
Manzano 3, Estancia 1 – Consolation 3rd Place
Los Alamos 3, Bernalillo 2 – Consolation Championship Match
Hope Christian 3, Eldorado 0