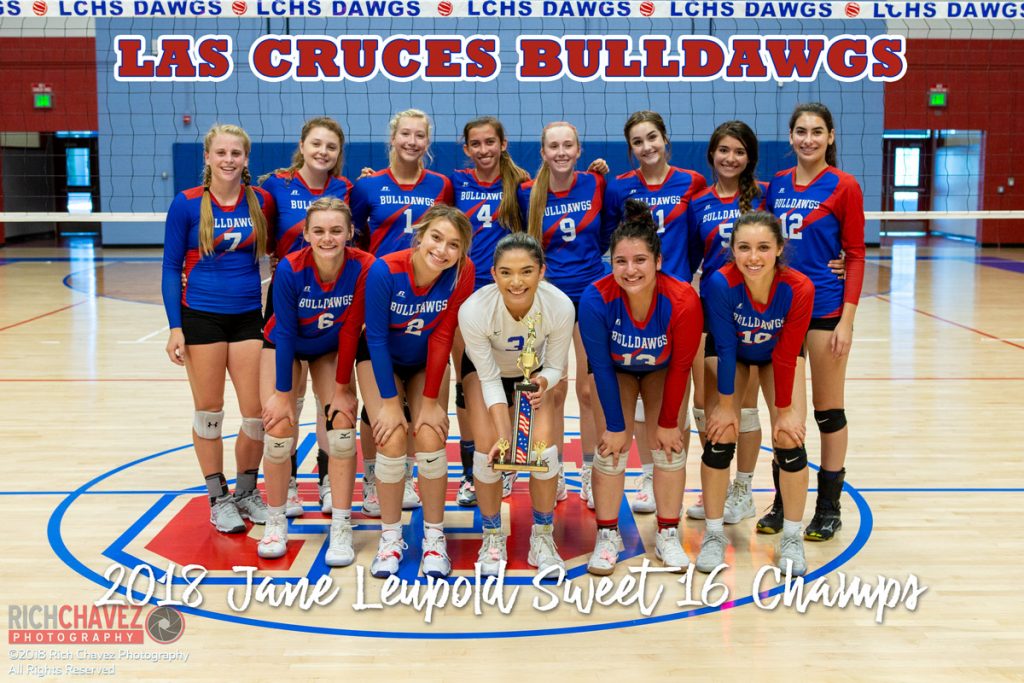 Congratulations to the Las Cruces Bulldawgs for bringing home the 2018 Jane Leupold Sweet 16 Championship on Saturday, September 8th. Cruces swept the Centennial Hawks, 18, 20, 21 in a hard-fought game.
This is the second year in a row Cruces has faced Centennial in the Sweet 16 final, and the first loss for Centennial in the final since 2013, when they dropped the championship game to Artesia.
The all-tournament teams were determined a little differently this year. Six players were chosen from the Gold/Silver bracket, and six from the Bronze/White bracket–each from a different team.
All-Tournament Team from the Gold/Silver bracket:
Deanna Sifuentes, Las Cruces
Cora DuBois, Centennial
Amirah Young, Oñate
Alissa Mancera, Socorro (Texas)
Alex Gonzalez, Roswell
Malori McSpadden, Artesia